Carve out time for your health every day
Carving out time for your health every day is the best way to work as a partner with your health care providers.
Set priorities. Decide which one or two health concerns matter most to you and focus on those at first, so you won't feel overwhelmed before you see results.
Cook healthy meals in batches to reduce preparation time. Make a big pot of a healthy soup on the weekend that you can divide up and take to work for lunch, have as a snack when you get home, or eat with whole-grain bread for dinner. Or cut up fresh fruits and vegetables and keep them in the refrigerator so you can reach for them instead of snacks that are high in salt and sugar.
Exercise in small doses if your time is limited. Doctors recommend that you get 30-60 minutes of exercise that makes you breathe harder on all or most days of the week. But you don't have to get it all at once. A brisk 15-minute walk twice a day can ease stress, rev up your circulation, and increase the flow of oxygen to your brain. Make it a habit to walk for a short time at lunch and then again when you get home from work, before tackling homework and dinner needs.
Adjust your personal schedule to make time for your health needs. If you have trouble getting to the gym after work, go in the morning or on your lunch hour if you can. If you can't, consider adding other types of exercise, such as a brisk walk every day and a bike ride with a friend on weekends. Rent or borrow some exercise DVDs so that you can exercise at home in front of the TV.
Invest in an app or gadget that will help you stay on track. Aim for 10,000 steps a day. Count your steps with an app, like the iPhone Health app (which is built into the phone) or Pedometer ++. Or use a wearable wireless activity-tracker, such as the Fitbit Flex®. Or download My Fitness Pal, an all-in-one calorie counter and exercise tracker.
To stay fit throughout life, aim for 10,000 steps a day. Use your tracker, smartphone, or other device to count your steps.
Have regular times for going to bed and getting up. If you often get too little sleep, developing a schedule can get you back on track. It may also help you lose weight. Research has shown that getting too little sleep raises levels of the hormone that makes you feel hungry, and people who get much less than the recommended 7 to 9 hours a night are more likely to be overweight.
Make it fun to stay fit. You won't have to force yourself to work out if you make staying in shape so much fun that you look forward to it. Search the Xbox site for "fitness games" to learn about video games designed to get you up and moving. Or try an energetic virtual sport, like Wii tennis or boxing, that will you get you off the couch even if you don't burn as many calories as you would from the real sport. Read about the options by searching for "Wii Sports" at Nintendo's website. If you have young children, workout together. You'll find some fun exercises at GoNoodle.
Learn stress-management techniques that you can do in five minutes. Try closing your eyes, picturing yourself in a calm place, and saying, "I am at peace." Or do deep-breathing exercises: Sit or stand in a relaxed position in a quiet place. Inhale slowly through your nose to a count of five, and then exhale through your mouth for another count of five. Repeat until you feel calm.
If you smoke, ask your doctor to help you find ways to quit that would fit into your schedule. If you don't have time to enroll in a formal program, ask about options you could try in the time you have available. Help can also be found by calling 800-QUIT-NOW (800-784-8669).
If you take medications, set up a reminder system for them. You might download the MediSafe medication reminder app or a similar tool or app. MediSafe will remind you of when you need to take a drug, and if you don't confirm that you've done so, will send you a message.
Get help if you have a problem with drugs or alcohol. Visit the website (http://www.ccdus.ca) to learn about the options. Or get in touch with a local chapter of a group such as Alcoholics Anonymous, Narcotics Anonymous, or another alternative to 12-step programs. A five-minute phone call could change your life.
Subscribe now and receive a monthly email with the latest articles, guides, and tips to achieve total wellbeing.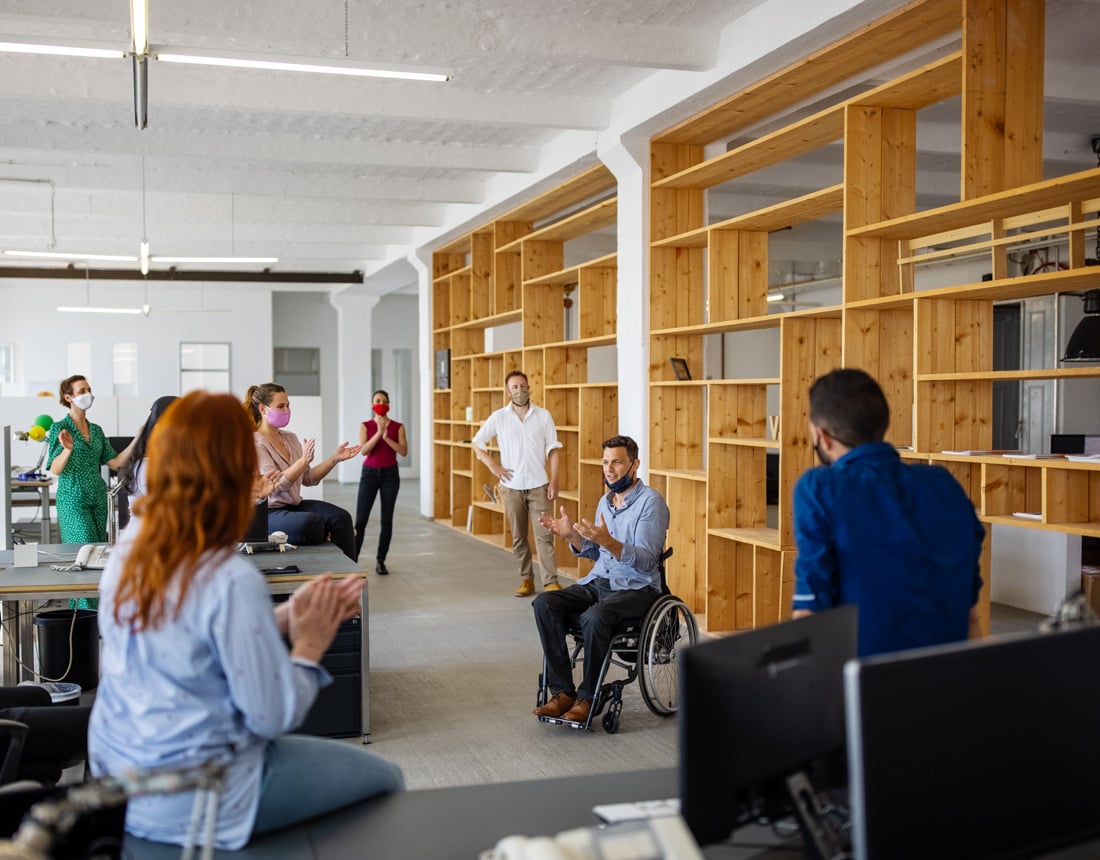 Wellbeing Platform
Improve the lives of people for better business results.
See how today.
Request a demo
Self-care is essential for good health and wellbeing. Far from being selfish, self-care can help...
The jury is in and the statistics are certainly a cause for concern: Heart disease kills thousands...