Flexible working can work for everyone
Flexible working has been on the rise for over a decade, but the recent Covid-19 pandemic, caused a dramatic spike in the number of employees seeking a flexible working arrangement. While the pandemic may be temporary, flexible working appears here to stay. Here's how employers can make sure flexible working improves rather than negatively impacts employee mental health and wellbeing.
Flexible work and employee health
When it comes to employee mental health and wellbeing, flexible working arrangements offer a range of challenges and opportunities for employers. Research shows that workplace culture is a key determinant in whether or not the effects of flexible working are positive. Having the flexibility to blend work and life when working from home can lead to greater employee satisfaction and ease stress, being outside the workplace completely can hamper interpersonal relationships on teams or lead to perceived missed opportunities.
A 2021 review analyzing 33 separate research projects on the health outcomes of flexible work arrangements found that increased flexibility was associated with:
Better physical and mental health
Reduced absenteeism
Increased satisfaction in job role
Improved work-life balance
A 2019 study of over 6,000 UK employees found that flexible work arrangements are linked to significantly lower chronic stress-related biomarkers like pulse rate, blood pressure and inflammatory proteins in the blood.
When employers take a proactive approach to promoting and supporting employee wellbeing, flexible working can generate a wide range of positive outcomes. But strategic support is crucial.
Helping flexible employees find balance
The ways in which individuals manage their time and resources shape whether or not flexible work arrangements have a positive effect on their mental health and wellbeing. According to research, the health effects of flexible working are heavily influenced by how individuals manage their physical, mental and emotional energy. These factors are linked to both individual and organizational performance.
A 2021 study found that employee work-life balance, productivity and performance was significantly improved in flexible working conditions that included:
Schedule flexibility
Autonomy
Sufficient technology resources
When employees perceived themselves as having enough resources to meet their work and life demands, the effects of flexible working were positive. This is supported by LifeWorks February 2022 Mental Health Index™, which found that feeling valued, having control, doing work that is valued, and being accepted are each associated with better mental health among employees.
What does this mean for employers? It's not enough to simply provide the policies and physical tools needed for flexible working arrangements, organizations also have a responsibility to help employees manage and maintain their resources effectively. That means finding holistic strategies to help individuals balance the demands of their work and life long-term.
Employee wellbeing strategies for flexible teams
Flexible working arrangements are now widespread, and the success of organizations will be determined by how well they respond to the needs of their workforce going forward. Investing in targeted strategies to shape attitudes, behaviors and organizational culture in flexible working environments is essential to create long-term positive outcomes for employees.
A comprehensive employee assistance program can empower employees to take control of their health at home and minimize the risk of negative experiences. With technology-focused wellbeing solutions that prioritize 24-hour support for individuals and their families, employees can access the tools they need to manage their mental health and wellbeing wherever and whenever they are working.
Subscribe now and receive a monthly email with the latest articles, guides, and tips to achieve total wellbeing.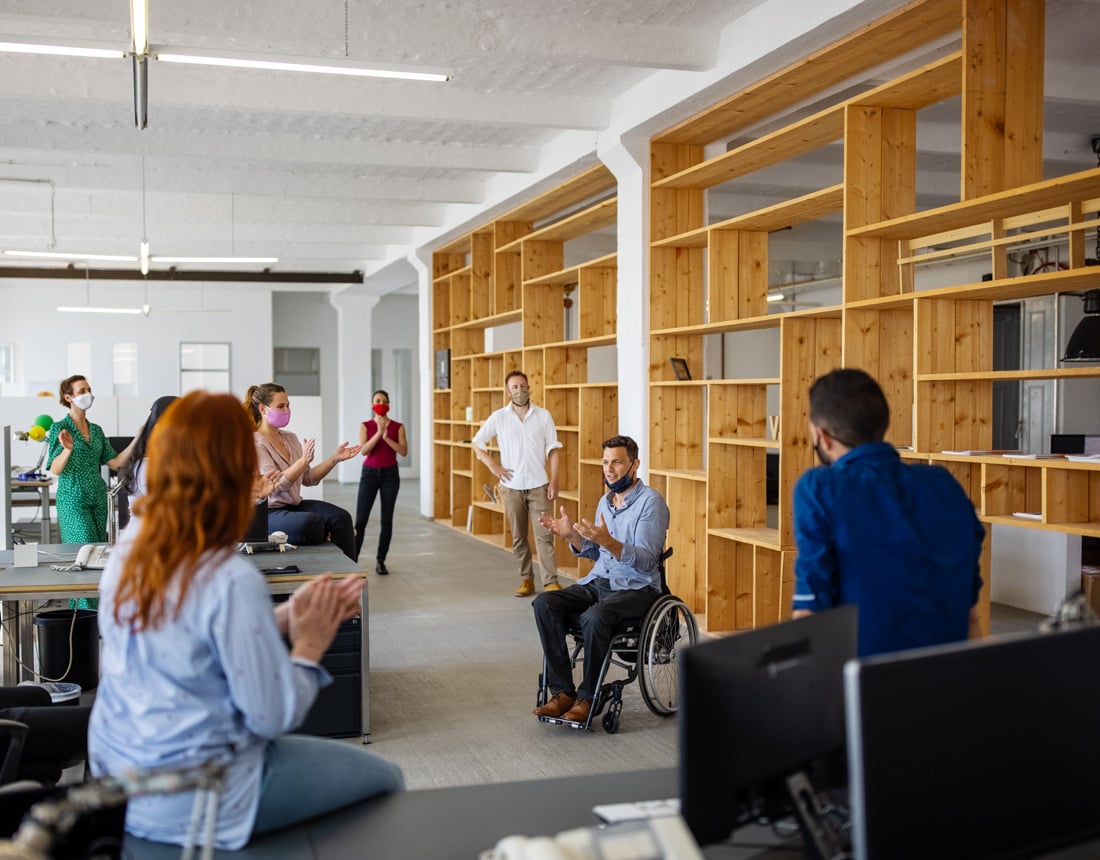 Wellbeing Platform
Improve the lives of people for better business results.
See how today.
Request a demo
What if your people had the tools to make mental health and wellness support an integral part of...
As a manager, you probably put a great deal of focus on your team's well-being, helping them to...