Four Ways Organizations Can Stay Ahead of Increasing Wellbeing Needs
Even before the COVID-19 pandemic began rapidly reshaping people's perspectives on their health, people around the world were starting to embrace a more holistic view. We saw it in increasing instances of people making the mind-body connection: your mental health has an impact on your physical health, and vice-versa. The effects of the pandemic have accelerated this multi-faceted view of wellbeing even further. Social and financial wellbeing, and their impact on mental health, have joined mental and physical wellbeing at center stage.
Two recent surveys from McKinsey and Harris Poll found that since the pandemic began, people care more about their wellbeing—and that their interest is rising.
79% of those surveyed believe that wellbeing is important
80% intend to practice more self-care after the pandemic
Prioritization of wellbeing jumped 65% in the past two to three years
People are reassessing their work-life priorities, and organizations in every sector are seeking new ways to support the wellbeing of a changing workforce.
Staying ahead of wellbeing needs
Organizations that invest in employee wellbeing reap the benefits. A 2010 study by the Harvard Business Review found that for every dollar spent on health and wellness, companies average a return of $2.71 by way of increased productivity, decreased absenteeism, and reduced healthcare costs. But in this changing work environment, how can companies develop new, creative organizational wellbeing strategies? With four first steps:
Know your people. Understanding who employees are in terms of their age, gender/identity, culture and so forth will influence what wellbeing services are modified, delivered and communicated.
Make your employees part of decision-making process. Foster a work environment in which employees feel comfortable sharing ideas and concerns and are involved in the implementation of mental health and wellbeing programs.
Provide immediate – and easy – access to resources and services. People are more likely to participate in wellbeing programs if they're available 24 hours a day, seven days a week from any location and through a variety of ways – online portals, apps, telephone, video chats, text etc.
Partner with an Employee Assistance Program (EAP). Find an EAP that will evolve with your organization and be ready to deal with both emerging challenges and sudden stressful situations. An experienced mental health and wellbeing provider, such as Lifeworks, that has suite of comprehensive services that make a positive impact, can help both employees and organizations build resilience and cope with an unpredictable and rapidly changing world.
Subscribe now and receive a monthly email with the latest articles, guides, and tips to achieve total wellbeing.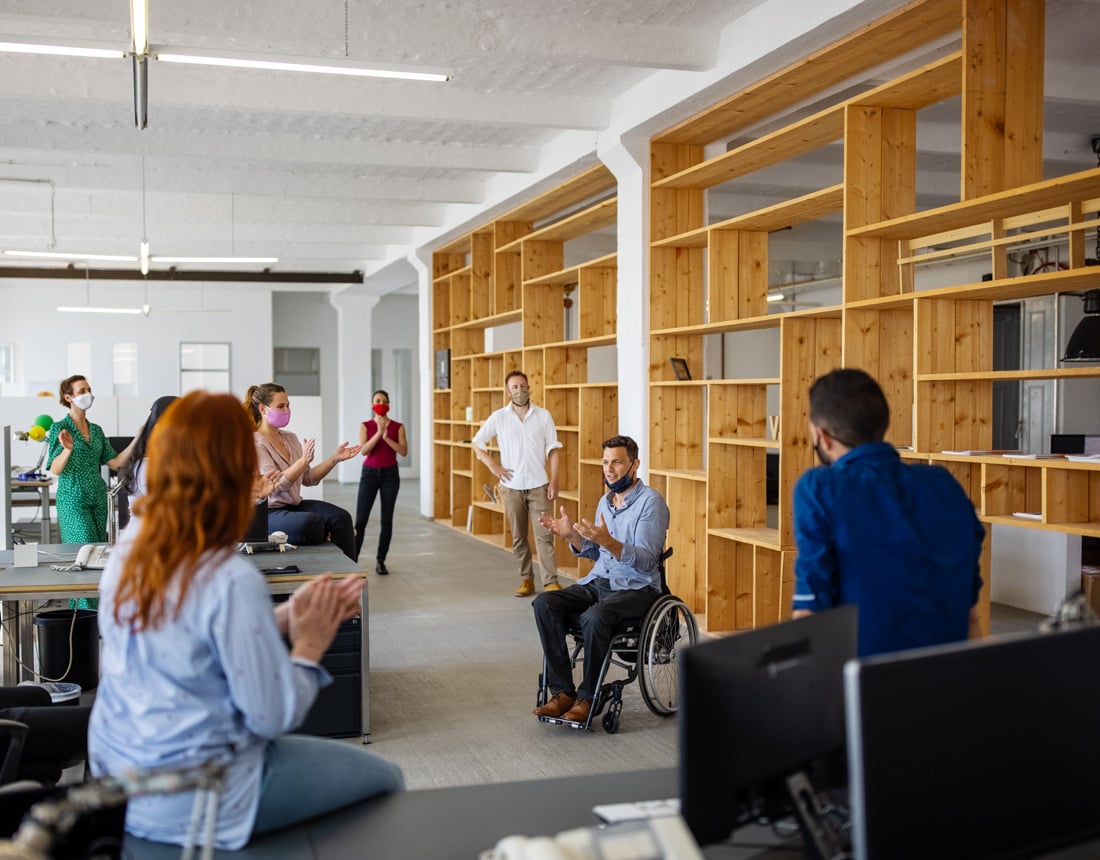 Wellbeing Platform
Improve the lives of people for better business results.
See how today.
Request a demo
Studies show that people who are more optimistic have better physical and mental health, which can...
Drug and alcohol abuse can have serious consequences, including significant health problems and...