Good sleep is good for business: the impact of rest on employee performance
Lack of sleep is a hidden threat to businesses, silently eroding productivity, causing poor customer service and decreasing workplace morale while increasing errors, accidents, and absenteeism. These lead to major health costs. It's estimated that insufficient sleep costs the U.S. economy approximately $411 billion a year.
Recent world events and the COVID-19 pandemic have exacerbated America's sleep problem. Before the pandemic, approximately 30 to 35% of the population experienced acute or short-term insomnia – that is difficulty going to sleep, staying asleep, or waking too early. Today, two out of three Americans are experiencing too little and/or poor quality of sleep.
Sleep and productivity
Research has shown that lack of sleep has the same effect on the brain as too much alcohol, affecting:
Speech

Motor functions

Levels of aggression and impulsiveness

Memory

Decision-making and problem-solving

Concentration

Judgement

Communication

Learning new tasks
Sleep and health
Research shows that over time, lack of sleep can have dramatic consequences for both physical and mental health – and organizational health costs. These include:
Obesity

Diabetes

Cardiovascular disease and hypertension

Immune function

Depression and anxiety
Managing sleep
To maintain a competitive edge, organizations need to encourage their workforce to get good sleep. This can be achieved through three steps:
Encourage people (including managers) find ways to fully and regularly disconnect, and seek solutions to high workload or other barriers to a sustainable work-life balance.

Provide information on the importance of sleep. A comprehensive

Employee Assistance Program (EAP) like the one offered by LifeWorks can provide a library of easy to access

articles

,

online seminars

and other educational resources to better manage sleep and stress.

Offer support in resolving sleep issues. For instance, LifeWorks can help with

personalized coaching

and other tools that can:

Help

improve sleep

Mitigate the

effects of sleep deficiency

Examine sleep habits, identify personal obstacles to restful sleep

Set achievable objectives for lasting behavior change
Ensuring employees get enough sleep isn't just about improving workforce health and wellness – it's about improving organizational productivity and efficiency. Good sleep is simply good for business.
Subscribe now and receive a monthly email with the latest articles, guides, and tips to achieve total wellbeing.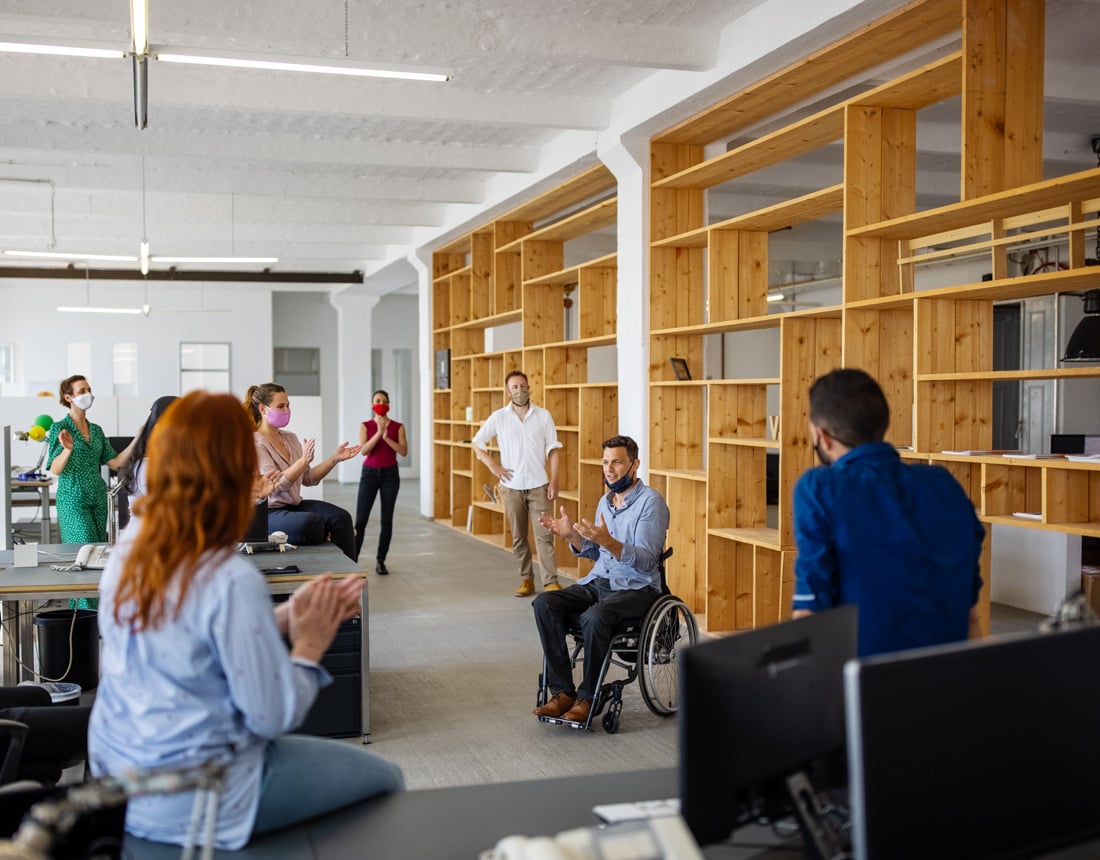 Wellbeing Platform
Improve the lives of people for better business results.
See how today.
Request a demo
Americans have become even more sedentary during the COVID-19 pandemic. More hours are being spent...
Change is a natural part of life. Most of us are continually making adjustments that reflect our...