How social media can improve employee engagement
A staggering 42% of the world's population use social media ­̶ that's more than three billion people! So it's not surprising that social media has become an increasingly important part of most American business strategies, used to attract new customers, recruit top talent, and build brand awareness at home and abroad.
However, social media also helps create a more engaged and productive workforce by enhancing:
communication and collaboration
learning and development
work processes and flow
rewards and recognition
team building
With approximately 223 million Americans now on social media, more and more companies are building brand awareness and an engaged workforce by encouraging employees to post positive work-related news on their personal pages.
Putting social media to work
Here are some ways businesses of every size can harness the power of social media and their people:
Establish a corporate social media policy that provides clear instructions on what

employees should not post on work and personal sites (e.g. confidential information, inflammatory comments).

Provide training on the company's social media policy and how social media benefits both the organization and employees.

Make it easy. Create company hashtags and provide

relevant and interesting content employees want to share.

Partner with a

comprehensive employee assistance program (EAP) like LifeWorks, whose

Social Wellbeing

program

provides employees with:

personalized news feeds of wellbeing content

community news hub to s

hare and distribute important business communications, internal news and

personal and team news

a gamification tool for recognition activity and company-wide initiatives

thank you notifications from business leaders

Ways to track and analyze social media presence. Most social media sites offer key metrics.
While there many steps involved in the creation of an effective and far-reaching corporate social media strategy, the foundation is laid by providing an internal platform on which employees can become familiar with collaborating, building relationships, celebrating accomplishments, sharing good news, and receiving timely company and industry information online. And Lifeworks can help.
Subscribe now and receive a monthly email with the latest articles, guides, and tips to achieve total wellbeing.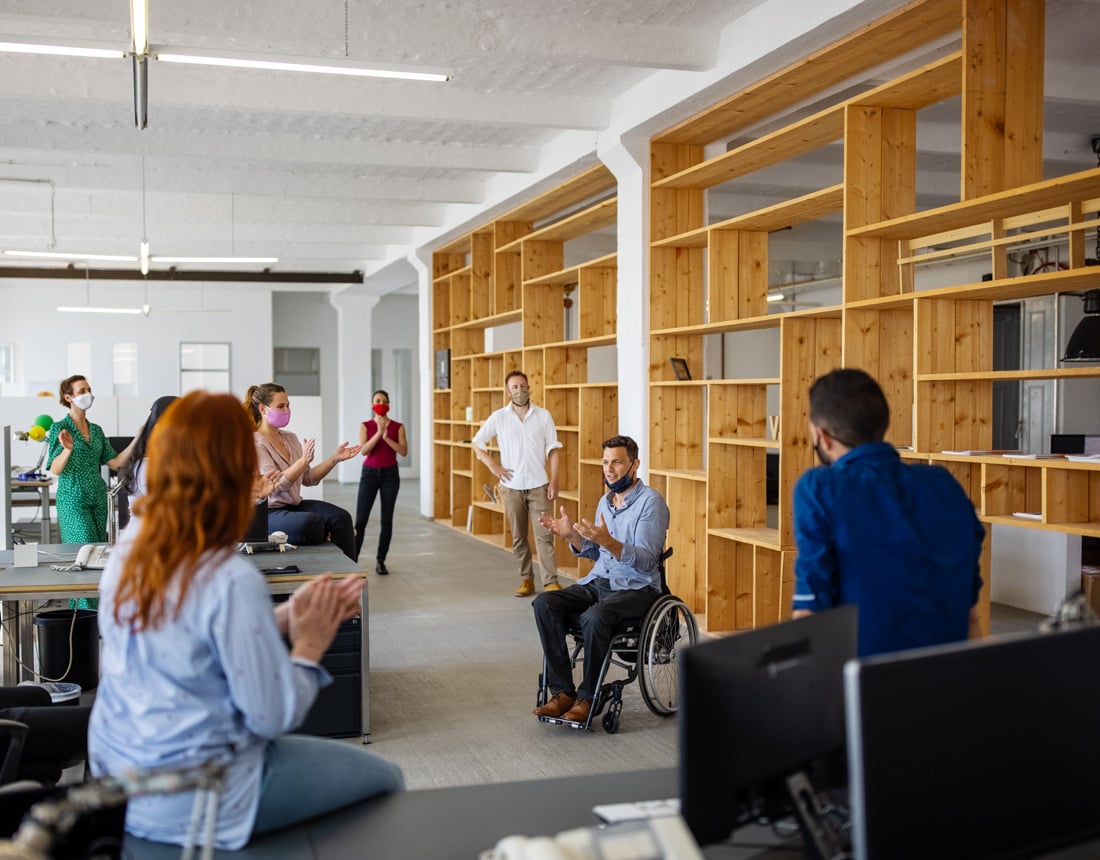 Wellbeing Platform
Improve the lives of people for better business results.
See how today.
Request a demo
The holidays can have a significant impact on wellbeing. For some families, the holiday period...
Digital technology has the power to significantly impact employee mental health. With adults now...