How technology can improve employee wellbeing
Digital technology has the power to significantly impact employee mental health. With adults now spending up to 17.5 hours per day on screen time - a jump of 5+ hours thanks to Covid-19 - it is more important than ever for organizations to implement wellbeing interventions that meet employees where they spend most of their time.
Comprehensive digital wellbeing solutions represent a significant opportunity for employers looking to improve employee mental health and wellbeing. Here's what you need to know.
Technology, work-life balance and workplace expectations
Dependence on digital technology has been steadily growing in recent years. This became even more apparent during the Covid-19 pandemic with the average employee's screen time dramatically increasing, drawing virtual wellbeing into sharp focus for employers and organizations.
During the work day, employees now face increased 'telepressure' from constant emails, messages and the expectation to be constantly 'online' and available. This often continues outside of working hours, negatively affecting employees' work-life balance and leading to severe impacts on mental health and wellbeing. Combined telepressure and long working hours has been found to be the strongest predictor of emotional exhaustion for employees, especially for those in caring occupations.
According to the LifeWorks December 2021 Mental Health Index, nearly one-third of Americans reported that the flexibility they really want in their work life is the ability to step away from work in order to attend to personal issues. This research demonstrates the need for better work-life balance and flexibility within many organizations - and virtual wellbeing solutions that support these initiatives.
Reframing 'Cyberloafing' in organizations
It is also important to note that technology use at work is never just limited to work-related activities. On an average work day, employees will spend around 2 hours out of every 8 hour work day using technology for personal reasons. Checking social media, watching YouTube videos and reading news articles are all activities that employees engage in day-to-day, amounting to losses of approximately $85 billion annually for US organizations.
While researchers and the media have typically viewed so-called 'Cyberloafing' as a negative behavior, there is growing evidence that using technology for activities other than work can combat work-related stress. In fact, technology enables employees to cope with negative emotions at work. Researchers have found that cyberloafing can be used as a tactic for emotional refreshment and restoration at work.
Rather than trying to eradicate cyberloafing, organizations can consider these behaviors holistically, recognizing employees' needs for better emotional stress-related support. By leveraging digital tools aimed at promoting better wellbeing - such as guided mindfulness meditations and bite-sized wellness content - organizations can help employees to engage in self-care both at home and as part of their normal work day.
By making wellbeing activities as accessible as social media on a smartphone, organizations have the opportunity to redress the work-life balance and even increase employee effort and productivity.
In short: Give employees wellbeing solutions at their fingertips to turn cyberloafing into cyberwellness.
Leverage technology to boost employee wellbeing
While the rise of digital technology has brought some negative behaviors - including increased digital dependency - it has also brought about a range of opportunities for targeting and improving employee mental health and wellbeing.
Technology extends the reach of lifestyle interventions and mental health support, making it easier than ever for at-risk individuals and their families to access the help they need, where they need it. Organizations who are able to implement technology-driven changes to improve employee mental health and wellbeing can increase employee productivity, engagement and more.
Learn more about how to succeed with technology and contact Lifeworks today.
Subscribe now and receive a monthly email with the latest articles, guides, and tips to achieve total wellbeing.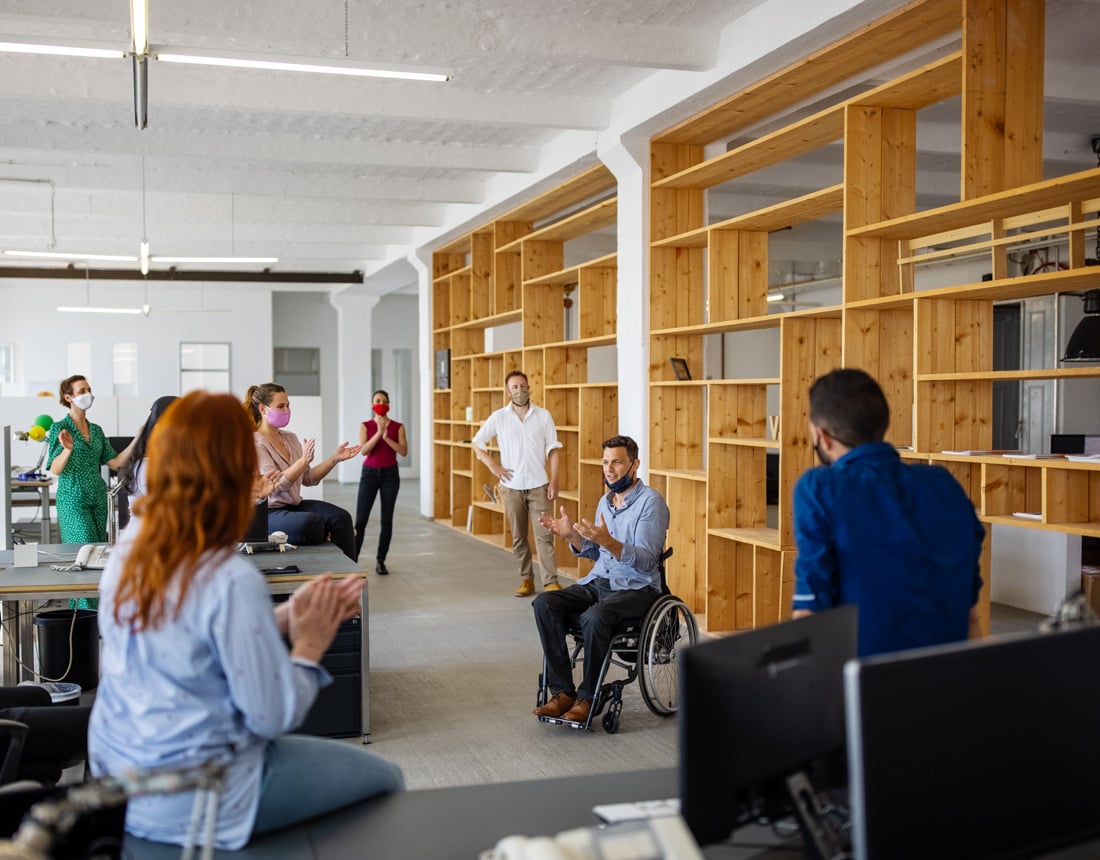 Wellbeing Platform
Improve the lives of people for better business results.
See how today.
Request a demo
Employee wellbeing significantly impacts how employees think, feel and perform in an organization....
To improve wellbeing in the workplace, diversity, equity & inclusion (DE&I) needs to be a top...