Is it worth making your employees happy?
When it comes to health and well-being initiatives there is one burning question that businesses want to know the answer to: are there any objective returns to spending scarce resources to ensure and enhance well-being in the workplace?
It's one of many questions the Global Council for Happiness and Wellbeing (GCHW) set out to answer in the Global Happiness and Wellbeing Policy report 2019, released yesterday on International Day of Happiness.
The Council, which is made up of a global network of leading happiness and well-being scientists, collected multiple studies from over the last several years and looked at the findings in aggregate. "Taken together, the evidence very much suggests the answer to the overarching question is "yes" – there is a strong business case for promoting the well-being of workers," the report found.
Not stopping there, the authors also found a positive correlation between employee well-being and productivity, with evidence suggesting that "a meaningful increase in well-being yields, on average, an increase in productivity of about 10%."
As you might expect, employee satisfaction has a substantial positive correlation with customer loyalty and a substantial negative correlation with staff turnover, both of which are also reflected in higher profitability.
Drawing on the findings from a case study, the authors found that, at the end of a nine-month experiment with a Chinese firm of 16,000 employees, call centre agents who were working from home experienced fewer negative and more positive emotions, less exhaustion, and reported a higher overall life satisfaction compared to call centre agents who were working in the office.
Importantly, working from home also led to a 13 per cent increase in performance, of which nine per cent was due to working more minutes per shift (attributed to fewer breaks and sick days) and four per cent due to taking more calls per minute. At the same time, staff turn-over halved.
After the success of the experiment (the company estimated to save about US$2,000 annually per call centre agent working from home), the scheme was rolled out for the entire workforce. This change almost doubled performance gains to 22 per cent, stressing the importance of selection and learning of workers about their own working preferences and styles.
According to the evidence in the report, there is a more than solid suggestion of a strong, positive relationship between employee well-being, employee productivity, and firm performance. Raising the well-being of society is a central goal for policy-makers, and it is a goal that is also in the interests of the business community. "There is an important role for business leaders to play in being a strong positive force for raising the well-being of society," the Global Council for Happiness and Wellbeing said.
Subscribe now and receive a monthly email with the latest articles, guides, and tips to achieve total wellbeing.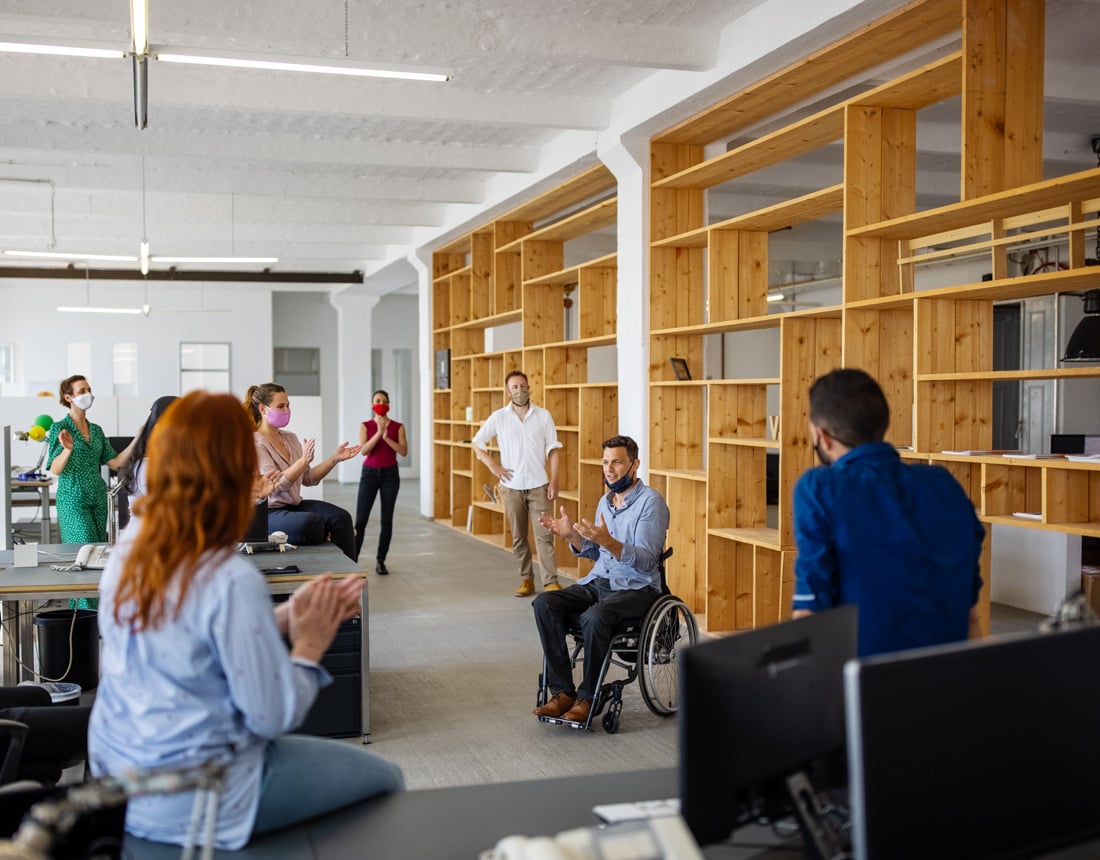 Wellbeing Platform
Improve the lives of people for better business results.
See how today.
Request a demo
Blue Monday started as a media campaign funded by travel agents and has passed into popular culture...
There is plenty of research to suggest that the majority of employees do not understand the...