People leaders and mentorship: Speaking to career goals
The role of a mentor is to help another less experienced person learn and grow. A mentoring relationship can be a valuable development experience for both the mentor and the mentee. Studies show that mentoring creates a culture of continuous improvement that encourages employees to perform better so they can advance more quickly and get more satisfaction from work.
Here are some ways workplace mentorship can keep employees engaged, connected, and productive.
Mentorship strengthens workplace bonds. There are many benefits to mentoring at work. Not only is mentoring in the workplace a feel-good initiative, but it's also proven to have a positive impact on many facets of a business including improved employee productivity, connection, and retention. Together offers a great how-to guide for setting up a mentoring program at your workplace,
Build trust with your employees. One of the most important relationships within an organization is that between a manager and their employees. These relationships can influence all aspects of the work environment, including productivity, engagement, performance, and job satisfaction. Mentorship programs are effective ways of building trust between an employee and their manager.
Mentorship as a development tool. Encourage mentorship as an opportunity for professional development in the workplace. Consider the time as a critical piece to the success of your company rather than a distraction. Make a point to set aside time each month for mentors to meet with mentees and engage with both parties to ensure they are making the most of their time together. Both parties can achieve tremendous professional growth by regularly engaging and exchanging ideas.
Reverse mentoring. As technology advances and younger colleagues enter the workforce, savvy leaders are creating relationships in which they are also the mentee, to understand new technologies and trend preferences. Reverse mentoring is an effective way to use existing company resources to bolster tech-savviness in more senior employees and to help connect age demographics who don't always support each other or connect as much as they should.
For a better understanding of what it means to be a mentor, view this short clip. Remember, your EAP is available to you 24/7 to help you become a mentor, be a better mentor, or visit our program on developing employees.
Subscribe now and receive a monthly email with the latest articles, guides, and tips to achieve total wellbeing.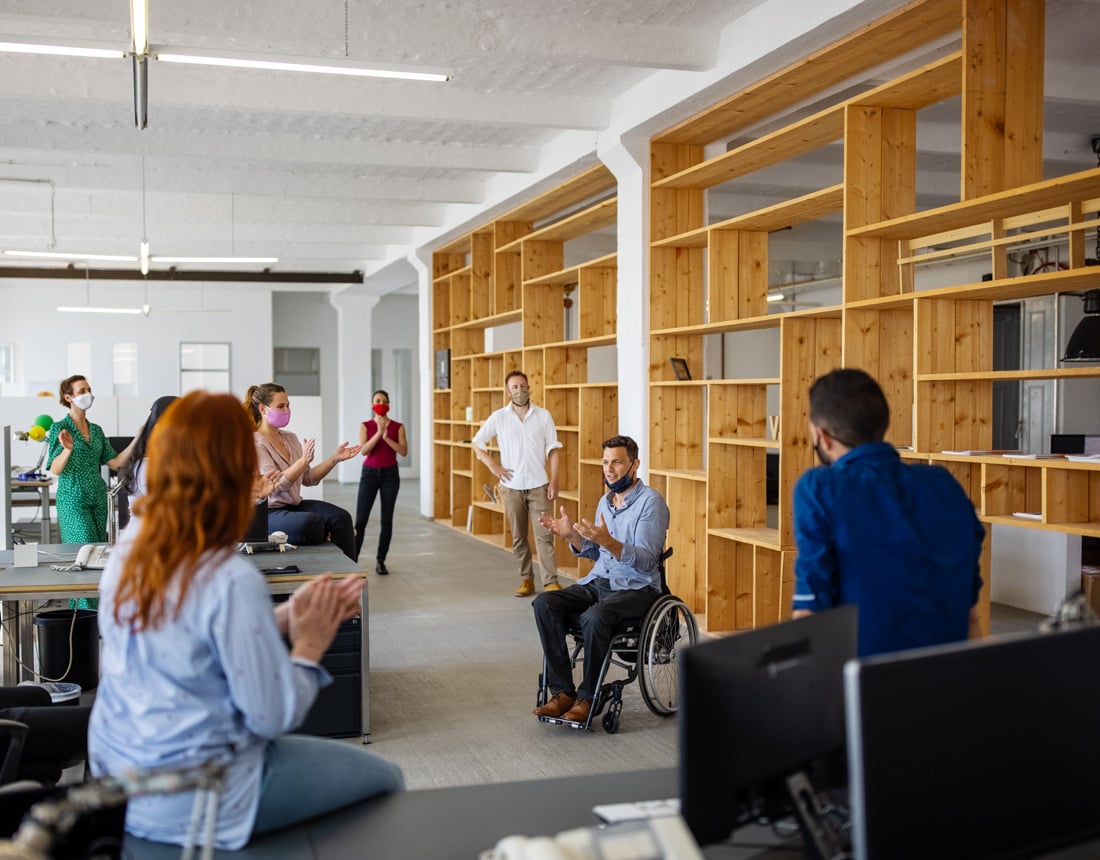 Wellbeing Platform
Improve the lives of people for better business results.
See how today.
Request a demo
Youth mental health is both a key issue for employers and an area of opportunity. Younger...
Overwhelmed and stressed by your ever-growing to-do list at work? You're not the only one. Most of...