The Great Reset: Attracting and retaining top talent
In 2021, more than 47 million Americans quit their jobs as part of what economists have dubbed "The Great Resignation." This phenomenon combined with the stressors of the pandemic led to a shortage in available talent affecting industries across the globe and shows no sign of abating. By 2030, the global talent shortage could reach 85.2 million, resulting in the loss of trillions of dollars in economic opportunity for companies.
Why are employees resigning and what can businesses do to attract and, more importantly, retain skilled workers?
The great rethink
The COVID-19 pandemic transformed the way organizations conducted business and perhaps more importantly, made people reassess their lives, priorities and careers.
What workers in all sectors are seeking in the post-pandemic world is work that has meaning and purpose with companies that respect and value them. A recent LinkedIn survey found that:
70% of professionals in the U.S. would not work at a leading company if it meant they had to tolerate a bad workplace culture.
87% think being proud of the company for whom they work matters.
The great opportunity
It's no longer enough for organizations to create mission statements that simply state their purpose and goals. Job seekers are looking for companies whose values align with their own and where they will be respected and inspired.
According to Gallup, 48% of American workers are currently searching or watching for new jobs ̶ meaningful jobs with organizations that live their values. Businesses with reputations for being great places to work can turn the great resignation into a great opportunity to attract and retain the best and brightest global talent.
LifeWorks, a global leader in helping organizations support the total wellbeing of their people, found that employees who feel a sense of belonging and acceptance at work also have higher mental health scores than national averages. Looking to turn this great reset into a great opportunity? Speak with a LifeWorks representative to learn how you can attract and retain top industry talent.
Subscribe now and receive a monthly email with the latest articles, guides, and tips to achieve total wellbeing.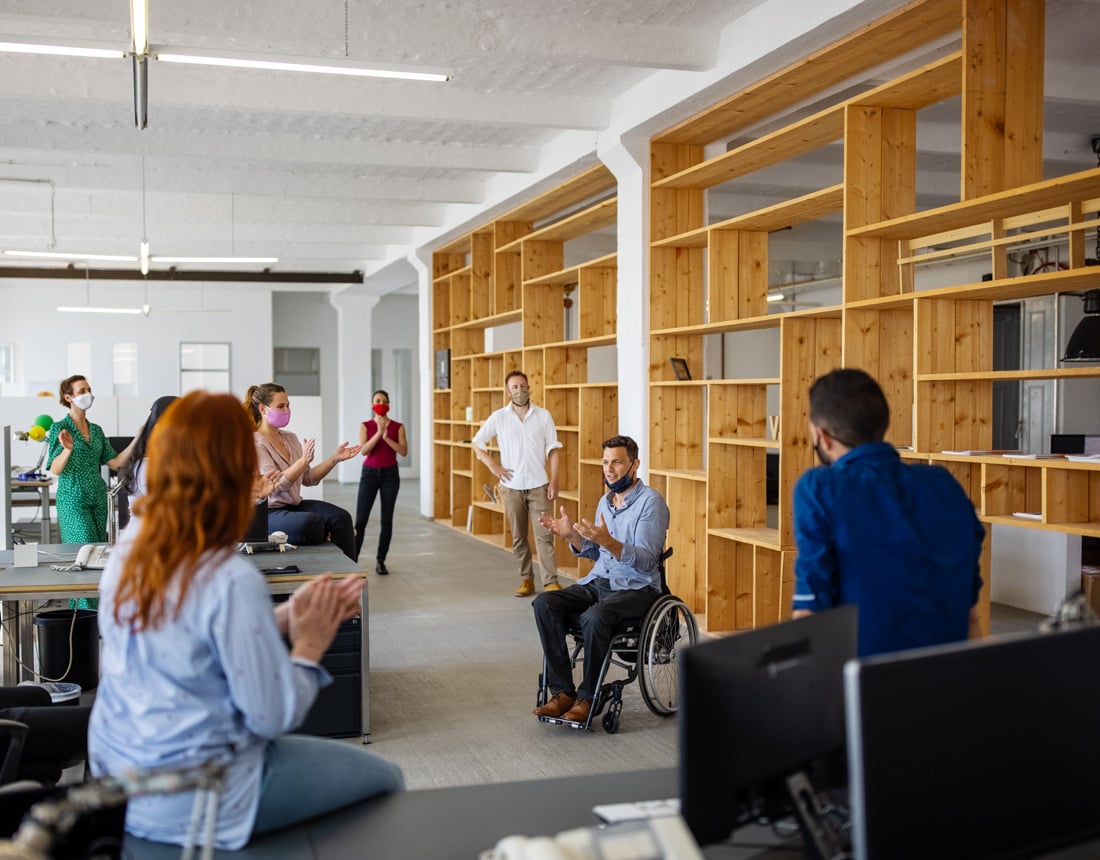 Wellbeing Platform
Improve the lives of people for better business results.
See how today.
Request a demo