Health and Wellness Programs: Three Ways to Boost Participation
In their 2020 Wellbeing Benchmarking Survey, research and advisory company Gartner Inc. found that 87% of U.S. employees have access to mental, physical, social and financial wellbeing offerings but only 23% use them.
Given that absenteeism related to stress alone currently costs U.S. employers $225.8 billion a year1, encouraging employees to seek support through workplace mental health and wellbeing programs is vital to maintaining productivity and controlling costs.
Here are three ways organizations can boost participation in health and wellness programs:
1. Increase employee understanding of wellbeing needs and offerings
To reach today's multigenerational, global workforce, wellness communications need to be varied, appealing and available in several languages. A comprehensive mental health and wellbeing program for employees can be an invaluable resource for a wide range of support tailored to specific workforce needs.
2. Reduce stigma and apathy
This can be achieved by involving senior leaders, managers, and employees:
Encourage senior leaders to share their own experiences and how the organization's assistance program has helped them
Ask managers to check with employees regularly about their wellbeing needs and to direct them to their assistance program's confidential services
Establish peer-to-peer employee support programs
3. Reduce the time and effort needed to participate in wellbeing programs
Of employees who could have participated in mental health and wellbeing programs but didn't, 38% said it was because they were too busy.
Online platforms that provide convenient online access to mental health and wellbeing support 24 hours a day, seven days a week are proven to be extremely effective. LifeWorks found that 83% of its client's employees visited their online portal weekly.
According to an October 2021 Harvard Business Review article, it's not enough for organizations to merely offer health and wellness programs. They must also proactively address the obstacles that prevent participation in them. Partnering with a trusted mental health and wellbeing provider with comprehensive programs and services, like LifeWorks, is the first step.
1 Centers for Disease Control and Prevention
Subscribe now and receive a monthly email with the latest articles, guides, and tips to achieve total wellbeing.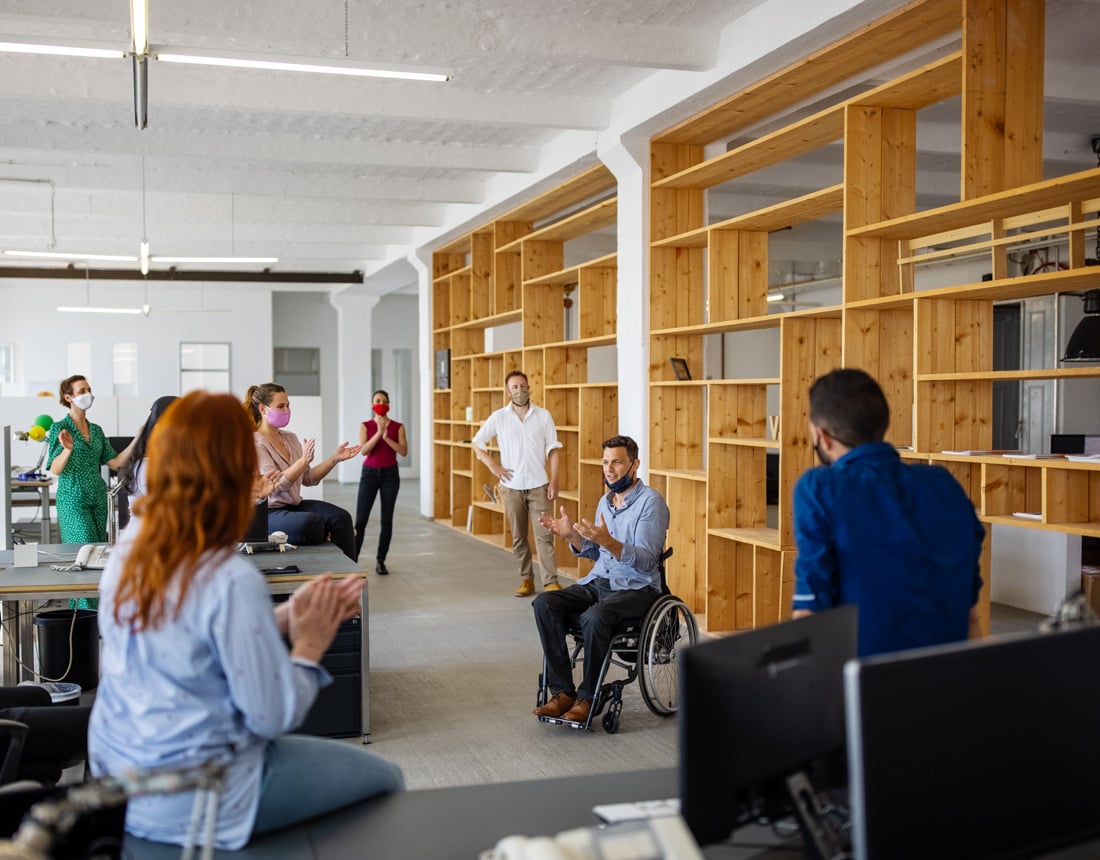 Wellbeing Platform
Improve the lives of people for better business results.
See how today.
Request a demo
The social and economic costs of poor mental health in the workplace are growing. Absenteeism and...
Even before the COVID-19 pandemic began rapidly reshaping people's perspectives on their health,...