Want to boost productivity? Start with employee wellbeing
Employee wellbeing significantly impacts how employees think, feel and perform in an organization. To get more from your team, it is essential to measure and monitor employee wellbeing and take a targeted approach towards improving the wellbeing of your workforce to boost productivity. Here's what you need to know.
What is employee wellbeing and why does it matter?
Employee wellbeing is centered on optimizing the health of your workforce. Employee wellbeing extends to four key pillars of employee experience including mental, physical, social, and financial health. These four factors all have a significant role to play in employee productivity and retention rates.
What does this mean for your organization? Research has demonstrated that employee wellbeing can have a profound effect on employee performance. A 2019 review of over 300 separate research studies found a strong correlation between employees' satisfaction with their company and their productivity, retention rates and customer loyalty. This translates to profit too - analysis suggests a 21% difference in profit between the businesses ranking highest and lowest in employee engagement.
Employee wellbeing support is far more than simply a 'nice-to-have'. It is a critical part of any organization's strategy for better productivity, team performance, and talent attraction and retention.
Challenges facing employee wellbeing
The rise of remote and hybrid working - accelerated as a result of the Covid-19 pandemic - has led to increased need for comprehensive and effective employee wellbeing support. The changing needs of a remote and hybrid workforce, as well as the added challenges placed on essential workers, mean that holistic employee wellness solutions are now essential for maintaining a healthy workforce.
The November 2021 LifeWorks Mental Health Index revealed that since the start of the pandemic, employees have faced severe strain on their mental and physical health:
Nearly 1 in 6 employed Americans report a decline in their mental health
Close to 1 in 5 Americans report that work impacts their mental wellbeing
Almost 1 in 8 Americans say their physical health has declined
Mental health and isolation scores of those who do not have positive relationships with work peers are more than 12 points below the national average.
These findings show that it is more important than ever to invest in your employees' mental health and wellbeing. With the right wellbeing solutions, you can work to improve employee engagement, satisfaction and productivity regardless of what the future holds.
Steps to improving employee wellbeing
Understanding the needs of your workforce is critical for improving employee wellbeing. With the LifeWorks Total Wellbeing Index, organizations have the opportunity to gain an insight into the health of their workforce across all the four pillars of wellbeing (mental, physical, social and financial). The Total Wellbeing Index shows the strengths and areas for improvement within these pillars so people leaders can focus on the areas that will make a real difference to their employees.
Research demonstrates that workplace resources aimed at both individual-level and organizational-level interventions can be instrumental in improving employee wellbeing and performance. Targeted employee assistance programs offering counseling in the US were found to improve work absenteeism by 28%, work presenteeism by 24% and life satisfaction by 22%. By providing your employees with the tools and support they need, you can make a significant difference to wellbeing within your organization.
Taking a holistic approach
To get the best out of your workforce, it is essential to approach employee wellbeing holistically. Rather than simply focusing on mental or physical health, it's time to start thinking about employee wellbeing as a varied and extensive issue. The best place to start is by measuring employee wellbeing and using these results to inform your strategy going forward.
To find out more about how to measure employee wellbeing, contact LifeWorks today.
Subscribe now and receive a monthly email with the latest articles, guides, and tips to achieve total wellbeing.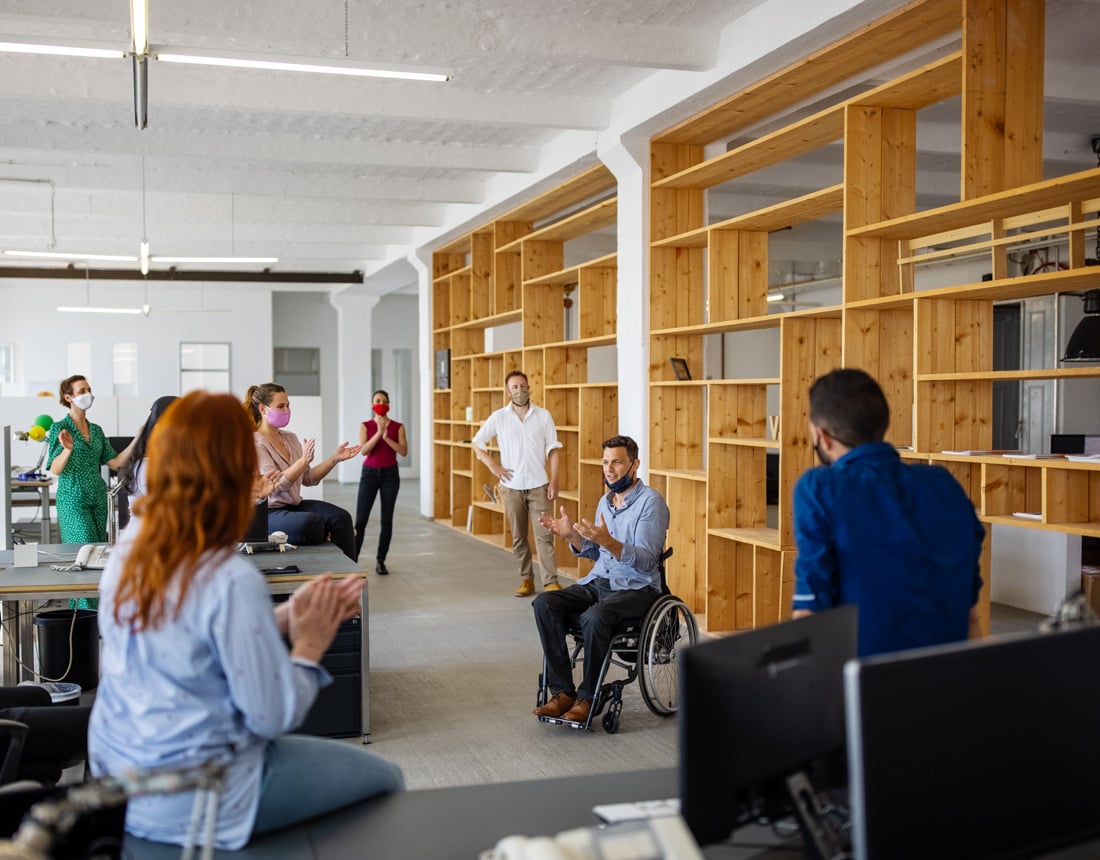 Wellbeing Platform
Improve the lives of people for better business results.
See how today.
Request a demo
To improve wellbeing in the workplace, diversity, equity & inclusion (DE&I) needs to be a top...
Flexible working has been on the rise for over a decade, but the recent Covid-19 pandemic, caused a...