Your path to a successful career
Once you finish your education and begin looking for a job, it's important to be patient, positive, and prepared. Take time to self-reflect and create an honest inventory of your skills and career goals. Not only will you be better prepared for your job search, but you'll also be better equipped to find the right fit.
Here are some ways to help you get started on your path to a successful career.
Figure out what's important to you. Consider how your personal goals fit with your work goals. How important are salary, location, vacation time, growth opportunities and flexibility of hours? For instance, if family commitments or hobbies outside of work are a priority, you shouldn't look for a job that requires frequent travel or long hours.
Visit a career counselor. A career counselor can help you realize job-seeking strategies and assist in identifying your goals if you're not sure what you want. An experienced counselor will be able to provide assessments to help you explore jobs and careers you might not have considered. These counselors may be available through your EAP or local government agency.
Prepare your resume. A well-written summary of your work experience and education is vital during your job search. Your resume gives your prospective employer a clear picture of who you are and why you're qualified for the job. Ensure your resume is up-to-date and concise with no errors or typos. You should be honest in your abilities, work experience, and background. Ask a trusted HR or recruitment professional in your network to look over your resume and make any necessary adjustments.
Attend job fairs. Job fairs help you learn about businesses hiring in your area. Ensure your resume is up to date, dress appropriately, and be prepared to connect with several potential employers. Collect business cards for companies that interest you and plan to follow up with them after the fair. You can find job fairs in your area by searching online.
Network. Make a list of people in your network; this includes neighbors, acquaintances, co-workers and references from previous jobs. Once you've compiled your list start making connections. Let your contacts know you're looking for a job. Be specific about what kind of job you're looking for and ask them if they have any information or know anyone in a relevant field.
While these tips are a great start on your journey to finding a fulfilling career, remember your EAP is available anytime 24/7 to provide more support or answer any questions you may have. Or check out our LifeWorks Learning workshops.
Subscribe now and receive a monthly email with the latest articles, guides, and tips to achieve total wellbeing.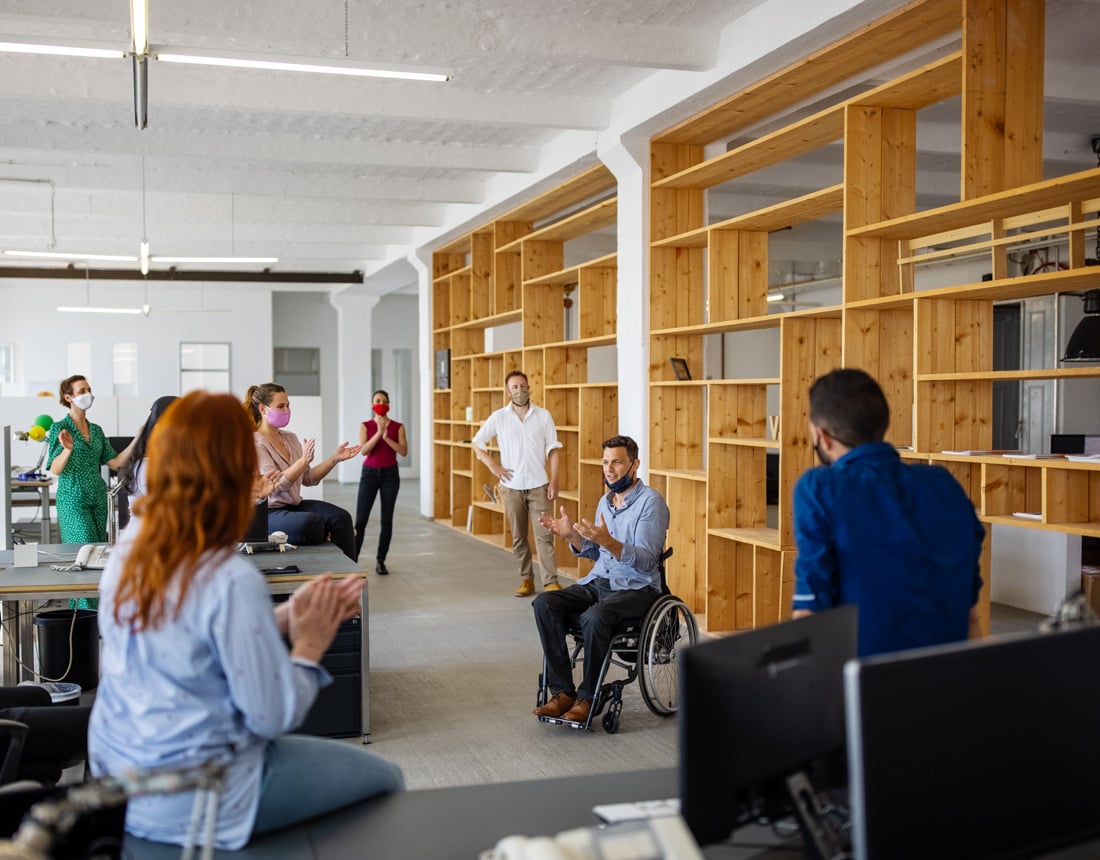 Wellbeing Platform
Improve the lives of people for better business results.
See how today.
Request a demo
Carving out time for your health every day is the best way to work as a partner with your health...
Life has its ups and downs and it's often a challenge to stay healthy and bounce back from whatever...